Learn The True Story Behind Wounded Life's Cevdet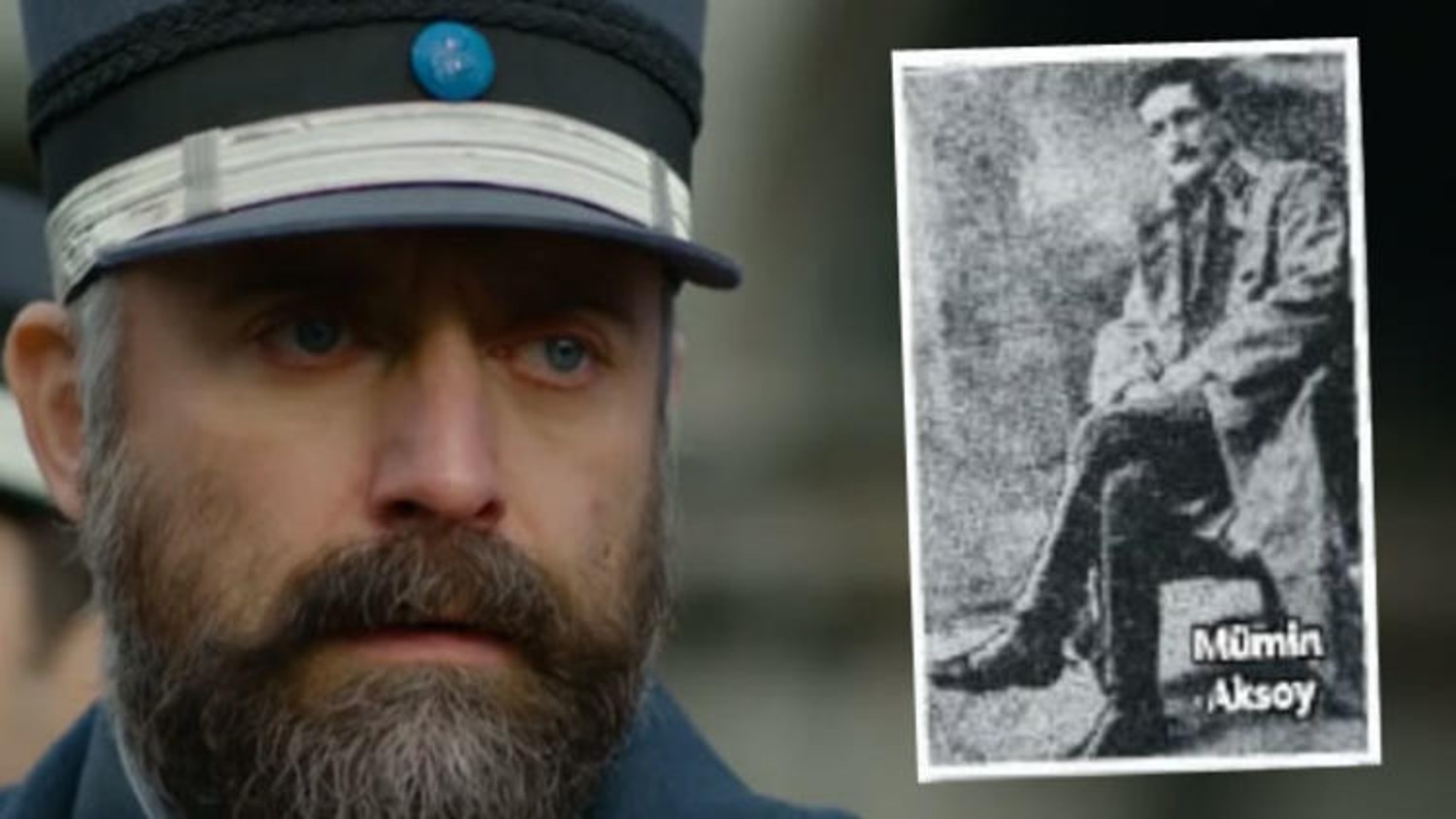 Did you know Colonel Cevdet, the protagonist of top-rated TV series Wounded Love, was based on a real war hero? Mümin Aksoy, the real hero who influenced the character Colonel Cevdet had a heartbreaking story. 
The real name who influenced the character Colonel Cevdet is Mustafa Mümin Aksoy, also nicknamed as "Gavur (an outsider who has no faith) Mümin". He served as a spy against the Greek administration, who had entered the Anatolian territories as a part of the occupation of the Allies after WWI.
He was born in 1892, in İzmir and was graduated from Beylerbeyi Officer Cadet School as a lieutenant. He served in Çanakkale (Gallipoli), Suez Canal and Eastern fronts during WWI. He was rewarded with medals for his services at war.
Shortly prior to the occupation of Izmir, Mümin Aksoy served as a commander of the Izmir Gendermarie Regiment. After the occupation, he quit his job. He was so affected by the occupation of Izmir that he decided to take a highly dangerous role in the war, to become a spy as he was a fluent Romaic speaker. 
Hacı Hasan Paşa
Hacı Hasan Paşa
His uncle Hacı Hasan Paşa was the mayor of Izmir during the occupation and worked with the Greek administration. Aksoy served in Izmir with the help of his uncle and introduced himself as a Turkish officer who worked on behalf of the Greek administration. With the aid of his uncle's position, he gained the trust of the Greek commander Zafirios. Greek administration was fond of him and asked him to spy on Turkish forces on behalf of the Greek administration.
On the contrary, he sent intelligence reports from the Greek officer headquarters to the Ankara government. Because of his duty, he was nicknamed as "Traitor Mümin" and "Non-believer Mümin" by the Izmir people, who didn't know the truth behind his activities. He kept all of his roles as a secret, even from his family. People would spit on his face on the street and throw stones at the windows of his house. 
Aksoy's activities were discovered by another spy who worked with the Greek administration and he was arrested. He was sent to Palamadi prison which is located in Greece. After the Great Offensive, he was sent to Lusiya Prisoner Camp.
After the Turkish War of Independence, he was released and returned to Turkey in 1923, owing to the prisoner exchange agreements made between Turkey and Greece. He died of tuberculosis on January 25, 1948. 
He explained the hardships he went through in one of his notes as:
"I must admit that those spits that I received were more painful and agonizing than the bullets that had entered my body in the fronts. I was not afraid of death. I feared only one thing; dying before being able, to tell the truth, and being remembered as a traitor in history."
You can watch Wounded love tv show with English translations at a small price on HistoricalFunTV