The Effective Era of Osman Ghazi Wars and Politics-2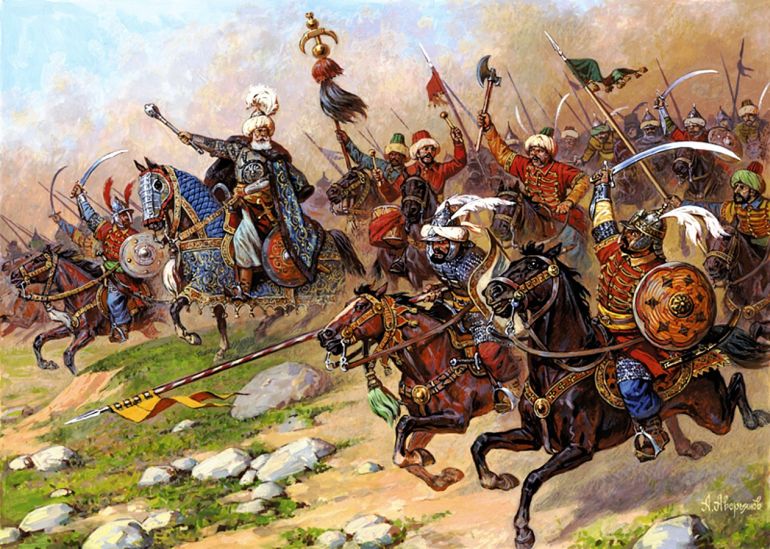 Osman Ghazi Wars and Politics
It is a known thing that Ottomans were under the domination of Ilkhanate even though it was nominal. After Gazan Han, the Ilkhanate Ruler's forces captured Alaeddin the Seljuk Sultan, few of Seljuk governors and Turkmen governors show good deeds against Osman Ghazi and according to Oghuz traditions they acknowledged his domination.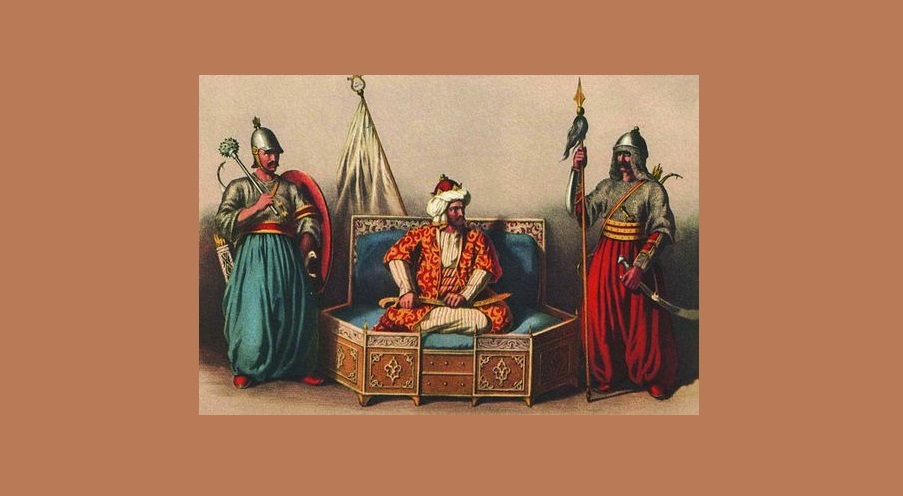 In the year of 1313 Köse Mihal Bey, the Harmankaya governor became Muslim. Because of this Ottomans got Mekece, Akhisar and Gölpazarı. In the Year of 1324, Osman Bey published the first Ottoman copper. Osman Ghazi increased territory remain by his father Ertuğrul Ghazi from 4800 square kilometers to 16000 square kilometers.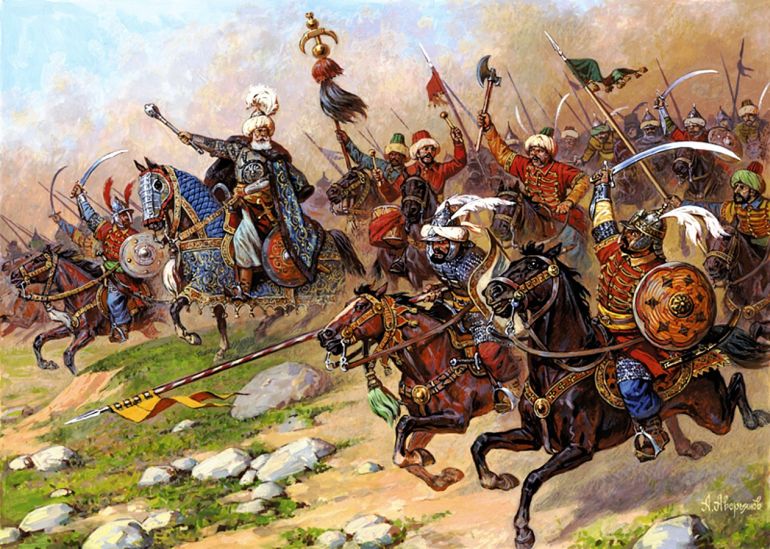 In the era of Osman Ghazi, Byzantine was busy with internal conflicts so Bitinya (İznik, Bilecik and Vicinity of İzmit) provinces and castles were defending by governors. In the meantime, Bursa's surroundings were wrapped around by 3 wings. Path to İzmit was opened for Ottomans and nearby castles were captured by Ottomans. These province's conquests were up to Orhan Bey.
Chronology of The Era of Osman Ghazi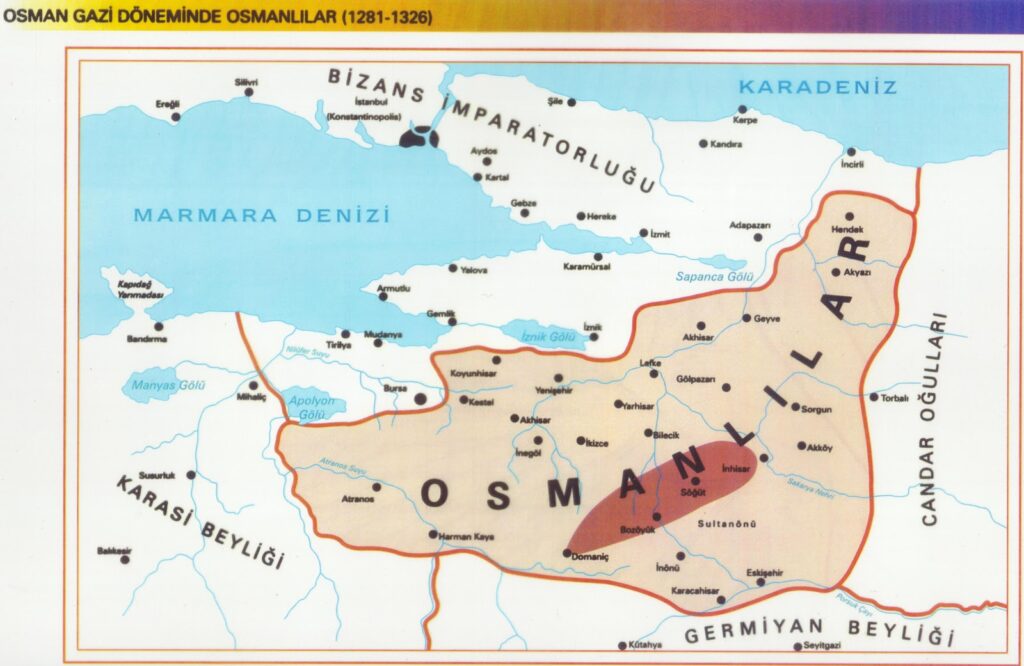 1258: Osman Ghazi born in Söğüt.
1281: Osman Ghazi's father, Ertuğrul Ghazi died. Osman Ghazi's son Orhan has born. The first war in Ottoman history, Ermeni-Beli war has happened. Osman Ghazi given duty as a margrave by Alaeddin the Seljuk Sultan.
1285: Osman Ghazi took Kuluca Hisar and gain his first victory.
1286: Governors of İnegöl and Karacahisar allied against Osman Ghazi but Osman Ghazi defeated them in İkizce.
1288: Karacahisar was conquered.
1289: Eskişehir and İnönü vicinities has been given to Osman Ghazi.
1292: Osman Ghazi launched some raids to the north of Sakarya.
1298: Bilecik, Yarhisar and İnegöl castles were conquered. Daughter of Yarhisar Governor, Nilüfer has married Orhan.
1299: With the ending of Seljuk Sultanate, Osman Ghazi declared his independence and founded Ottoman Empire.
1300: Yondhisar and Yenişehir castles were conquered and capital of the state was replaced to Yenişehir.
1301: Osman Ghazi has won Koyunhisar war and Kirmasti, Mıhalıç, Ulubat taken from Byzantines.
1302: Köprühisar was conquered.
1303: Marmaracık castle was conquered and İznik has been blockaded.
1306: Kestel, Kete and Ulubat castles were conquered. Osman Ghazi gained a victory in Dinboz. First military contract between Ottomans and foreigners was signed.
1307: Osman Ghazi have sieged İznik and launched raids to Yalova.
1308: İmralı Island was conquered.
1313: Harmankaya's governor Köse Mihal entered the service of Osman Ghazi. Akhisar, Lüblüce, Geyve Karagöz, Hisarcık, Lefke, Yenikale, Tekfurpınarı and Yanıkçahisar castles were conquered. Bursa was sieged.
1314: Son of Orhan Bey, Süleyman was born.
1316: Tuzpazarı, Karatekin, Karacabeş and Ebesuy castles was conquered.
1317: Kocaeli has sieged under command of Akçakoca and Korunalp.
1321: Osman Ghazi deputized Orhan Bey as a ruler. Mudanya was conquered and Gemlik campaign has started. First raids to Thrace vicinity were launched.
1325: Orhaneli has captured and Devehisar, Bolu, Ermenipazarı, Kandıra castles was conquered.
Sources
–Beycan