Who were the rulers of the Ottoman Empire? List of sultans of the Ottoman Empire: from 1299 to 1923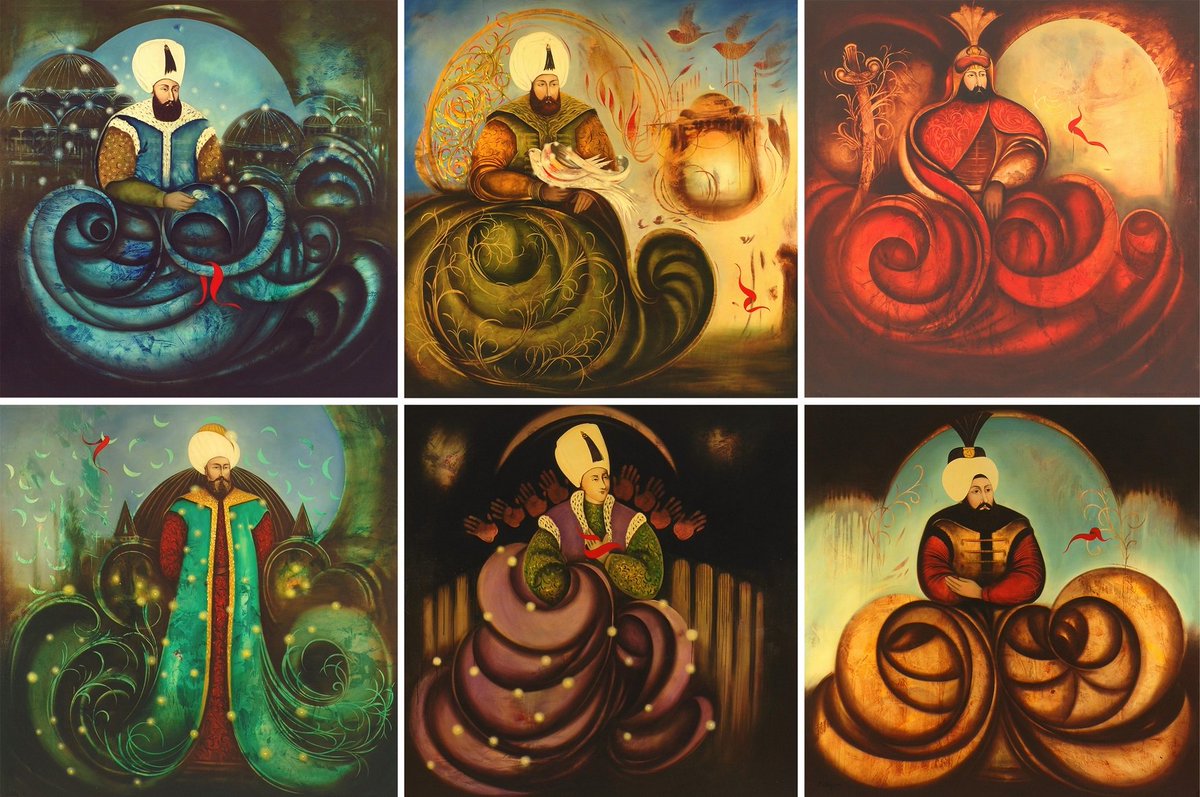 Lasted 624 years, the Ottoman Empire was one of the biggest empires the history had witnessed. The empire ruled over a large area of Eastern Europe, the Middle East, and the Mediterranean area including North Africa and survived until 1923. Who were the rulers of the Ottoman Empire?
1) Osman I (Osman Ghazi) (1299 – 1326)
Osman I was the son of Ertugrul Ghazi and his father formed a small principality around the Sogut area. The principality was the neighbor of the Byzantine Empire and when Osman became the leader of his tribe, he fought against the Byzantines and expanded his realm. He founded the Ottoman state, giving his name to it.
2) Orhan I (Orhan Ghazi) (1326 – 1359)
Orhan was the son of Osman Ghazi and he continued to expand the Ottoman territories after his father. He conquered Bursa, which had been a Byzantine city before. After the conquest, Bursa became the capital of the Ottoman state.
3) Murad I (1359 – 1389)
Murad was the third ruler of the Ottoman Empire. The state massively expanded during his reign. He won the Battle of Kosovo against Serbia, however, he was assassinated by the son-of-law of the Serbian King.
4) Bayezid I (Bayezid the Thunderbolt) (1389 – 1402)
He ruled the empire from 1389 to 1403. He fought the Balkans, Venice, and Hungary. In the Battle of Ankara, the emperor Tamerlane defeated and imprisoned Bayezid. He couldn't bear this situation and drank the poison he had poured in his ring and committed suicide.
5) Mehmed I (1413 – 1421)
He was the first Ottoman ruler whose death was concealed in order not to lead a conflict for the throne. He got injured while hunting and ordered his subordinates not to spread the news of his death before his son arrived. After his death, his son Murad became the next sultan.
6) Murad II (1421 – 1451)
He succeeded to the throne at the age of 17 and ruled the state for 30 years. The sources described him as a faithful and just ruler.
7) Mehmed II (Mehmed the Conqueror) (1451 – 1481)
He became the sultan at the age of 20 and conquered Constantinople. He got the title "conqueror" after this success.

The list of sultans of the Ottoman Empire is as follows: 
8) Bayezid II (1481 – 1512)
9) Selim I (1512 – 1520)
10) Suleyman I the Magnificient (1520 – 1566)
11) Selim II (1566 – 1574)
12) Murad III (1574 – 1595)
13) Mehmed III (1595 – 1603)
14) Ahmed I (1603 – 1617)
15) Mustafa I (1617 – 1618)
16) Osman II The Young (1618 – 1622)
17) Murad IV (1623 – 1640)
18) Ibrahim (1640 – 1648)
19) Mehmed IV (1648 – 1687)
20) Suleyman II (1687 – 1691)
21) Ahmed II (1691 – 1695)
22) Mustafa II (1695 – 1703)
23) Ahmed III (1703 – 1730)
24) Mahmud I (1730 – 1754)
25) Osman III (1754 – 1757)
26) Mustafa III (1757 – 1774)
27) Abdulhamit I (1774 – 1789)
28) Selim III (1789 – 1807)
29) Mustafa IV (1807 – 1808)
30) Mahmud II (1808 – 1839)
31) Abdulmecit (1839 – 1861)
32) Abdulaziz (1861 – 1876)
33) Murad V (1876-1876)
34) Abdulhamit II (1876 – 1909)
35) Mehmed Resad (1909 – 1918)
36) Mehmed Vahdeddin (1918 – 1922)